PREPARE Institute Seminar Series
The UC San Diego PREPARE Institute offers a virtual Seminar Series on SARS-CoV-2 and topics related to pandemic preparedness.  
Tuesday, June 21, 2022, 2:00 PM — 3:00 PM 
"Agent-based Models: Applications to modeling infectious disease spread and evaluating mitigation strategies ."
Ravi Goyal, PhD
Assistant Professor
Division of Infectious Diseases & Global Public Health
UC San Diego
This seminar will be held via Zoom.  To register for this webinar, please use the following link: https://uchealth.zoom.us/j/89673918956?pwd=cFdjdnJiTXF2QlIxRXRRc1pua1BQdz09.
After registering, you will receive a confirmation email containing information about joining the meeting.
---
Tuesday, May 17, 2022, 3:00 PM — 4:00 PM 
"

Collaborating with the Innate Immune

System to Treat Multidrug-Resistant

Superbugs

."
Victor Nizet, MD​
Distinguished Professor and Vice-Chair for Basic Research,​
Department of Pediatrics​
Chief, Division of Host-Microbe Systems & Therapeutics​
Distinguished Professor, Skaggs School of Pharmacy & Pharmaceutical Sciences​
UC San Diego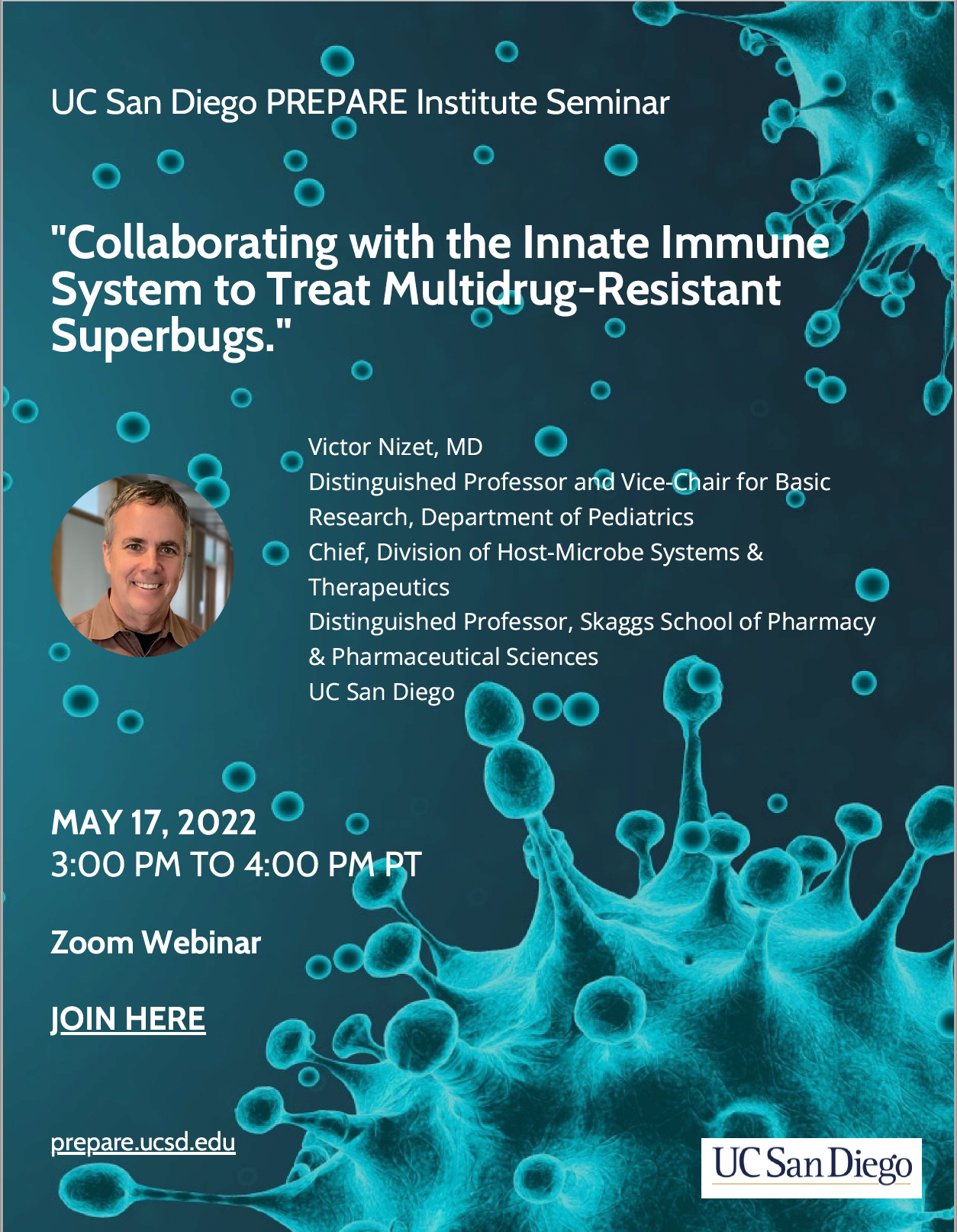 ---
Tuesday, March 22, 2022, 4:00 PM — 5:00 PM 
"Discovery and functional interrogation of SARS-CoV-2 protein-RNA interactions."
Joy Xiang, PhD
Post-Doctoral Fellow
Cellular Molecular Medicine
Yeo Lab
UC San Diego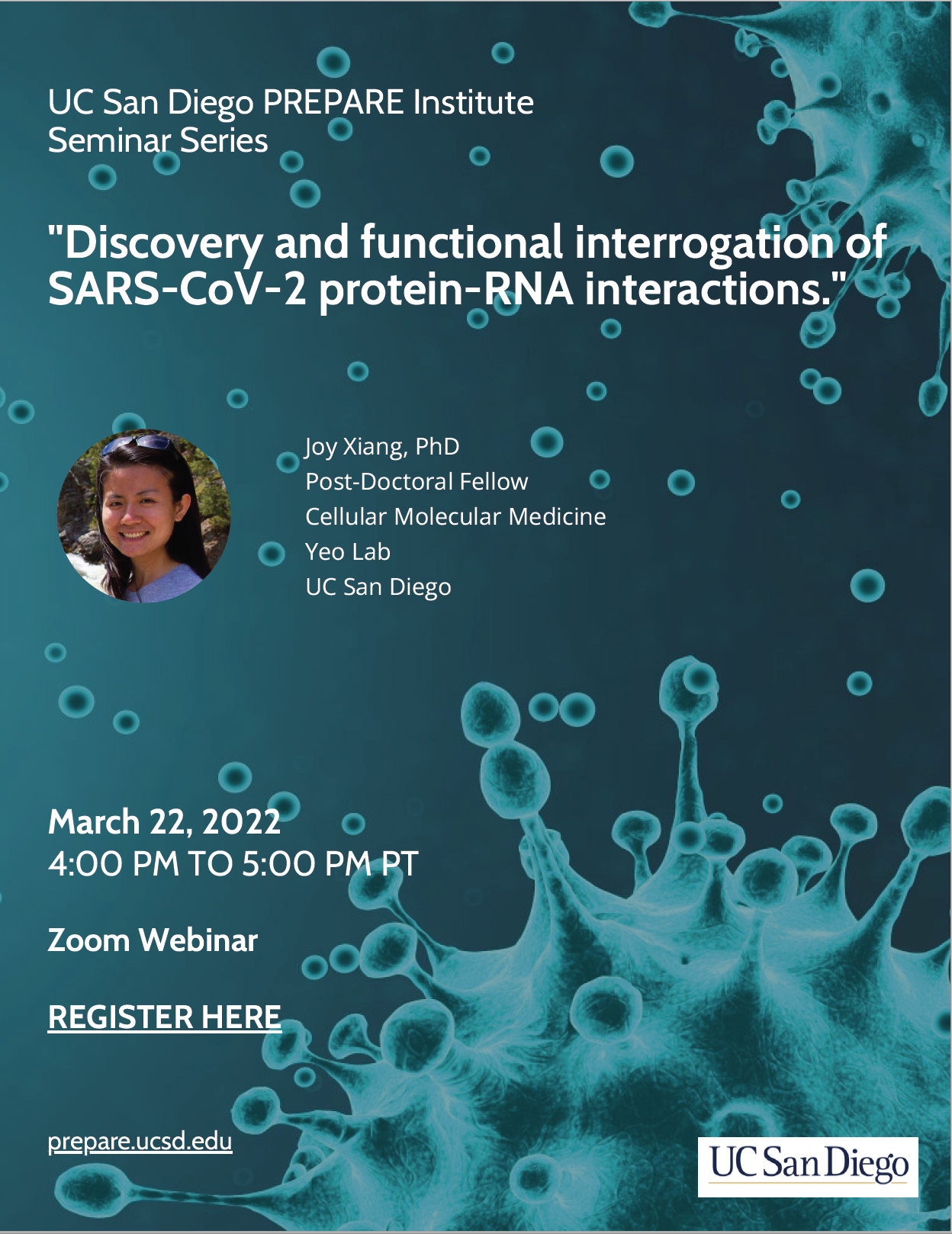 ---
Wednesday, February 23, 2022, 3:00 PM — 4:00 PM 
"Defining correlates of protection and markers of disease progression during SARS-CoV-2 infection."
Gene S. Tan, PhD
Assistant Professor, Infectious Diseases
J. Craig Venter Institute
Adjunct Assistant Professor
Division of Infectious Diseases and Global Public Health
UC San Diego